Sigma Sigma Sigma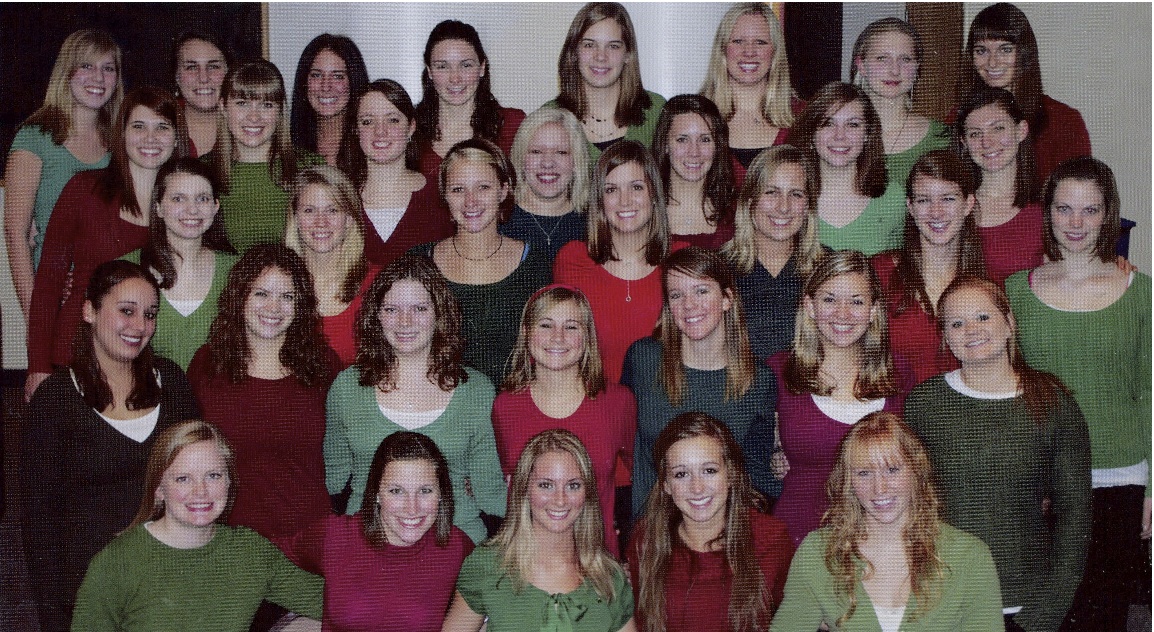 Sigmas group picture from Gustavian 2009.
Nicknamed the Sigmas or Tri Sigmas, the sorority Sigma Sigma Sigma was founded at Gustavus on November 21, 1998 and founded nationally April 20, 1989. The colors that are associated with Sigma Sigma Sigma are royal purple and white. The events that the Tri Sigmas support include: The Robbie Page Memorial Silent Auction, Toys for Tots, Relay for Life—all the money raised was sent to hospitals in Texas and North Carolina. They also volunteer at the Special Olympics, Project Linus, and bring bone marrow registry to Gustavus. The mission statement of the Tri Sigmas is "To establish among its members a perpetual bond of friendship, to develop in them strong womanly character, and to impress upon them high standards of conduct."
The history of the sorority of Sigma Sigma Sigma, or the Tri Sigmas, starts a lot further than 1998 when the sorority was founded on the Gustavus Adolphus campus in 1998. It had started in 1884 at a place now known as Longwood College, and provided educational opportunities for young women in the state.
The founding sisters of Tri Sigma had never thought that their secret society that was established on April 20, 1898, would lead to anything beyond the confines of their college of Longwood. In the first decade of the sorority, they were recognized for both legal recognition as a social body and a written record of organization. They had thus received their Charter of Incorporation on February 12 1903.
In the decade after its inception, there were many different steps that were taken to create the Sigma Sigma Sigma foundation. As the sorority grew, the national nature of Tri Sigma solidified with the standardization of ceremony for new members. There was a creation of a program too to celebrate the day that Tri Sigmas were founded.
The friendship circle had began in the 1890s by just eight women with common ideas, and now includes more than 100,000 women representing diversity found on a lot of college campuses today, and even though there has been extensive growth of the sorority, the women still have always stayed true to the ideals of friendship, character, and conduct that was originally established by the eight original founders of Sigma Sigma Sigma.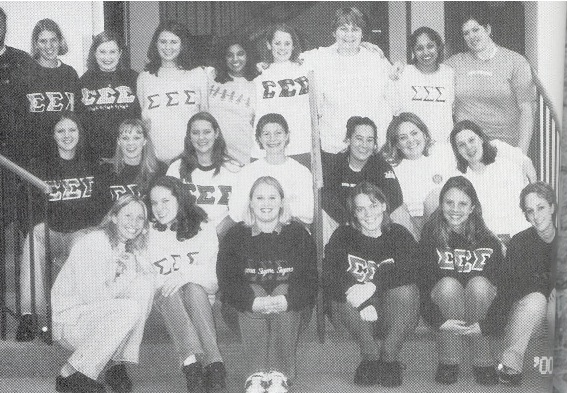 Sigmas group picture from Gustavian 2001.