Tau Psi Omega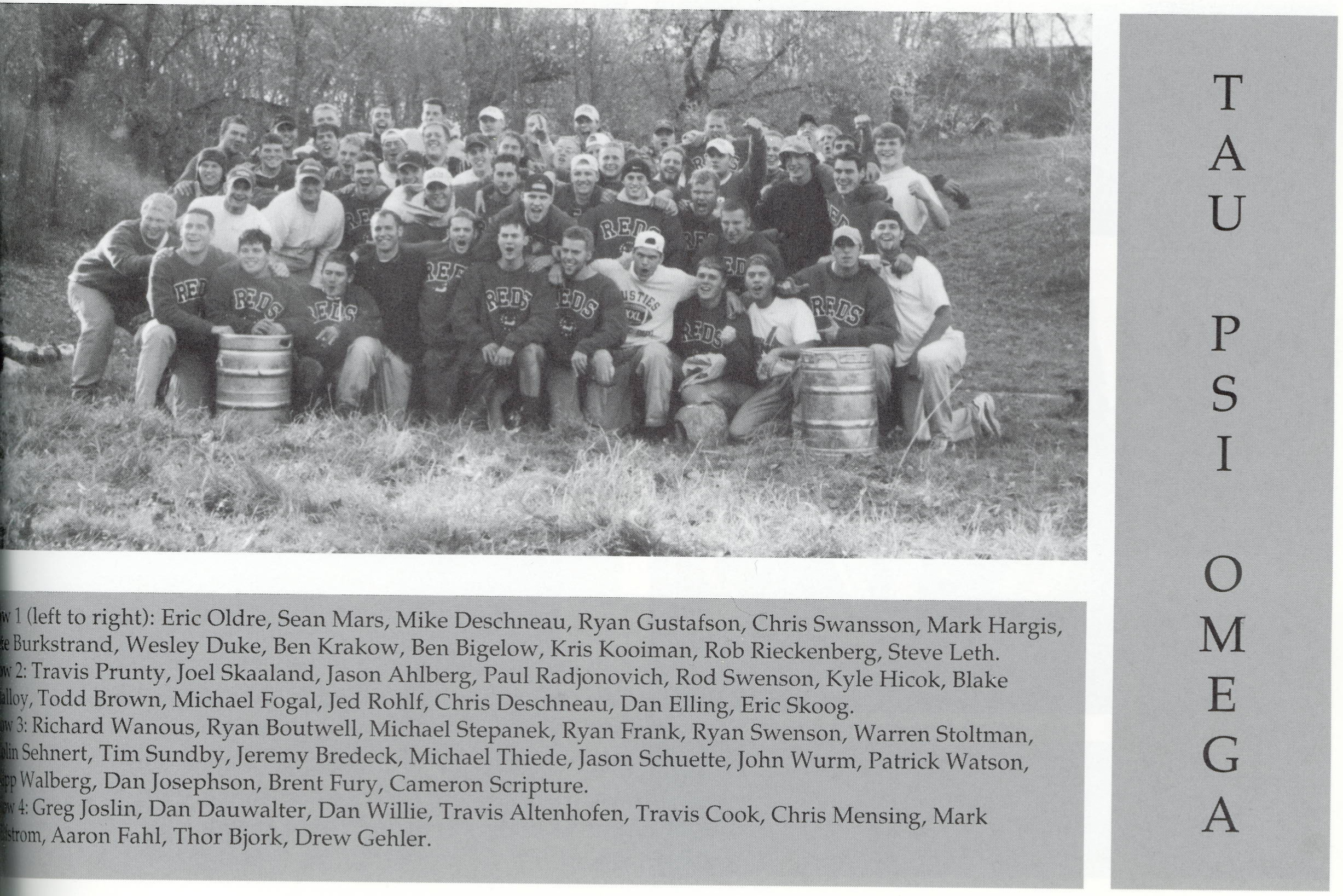 Reds group picture from Gustavian 2009.
Nicknamed the Reds, the fraternity Tau Psi Omega was founded at Gustavus on October 3, 1904. The color associated with the Reds is cheerful red. The events that the reds are involved in include: The Theta/Red Christmas Banquet, Spring Recruitment, weekly social events, Canned Goods Drive and Fall & Spring Banquet. Tau Psi Omega is the oldest and most diverse fraternity at Gustavus.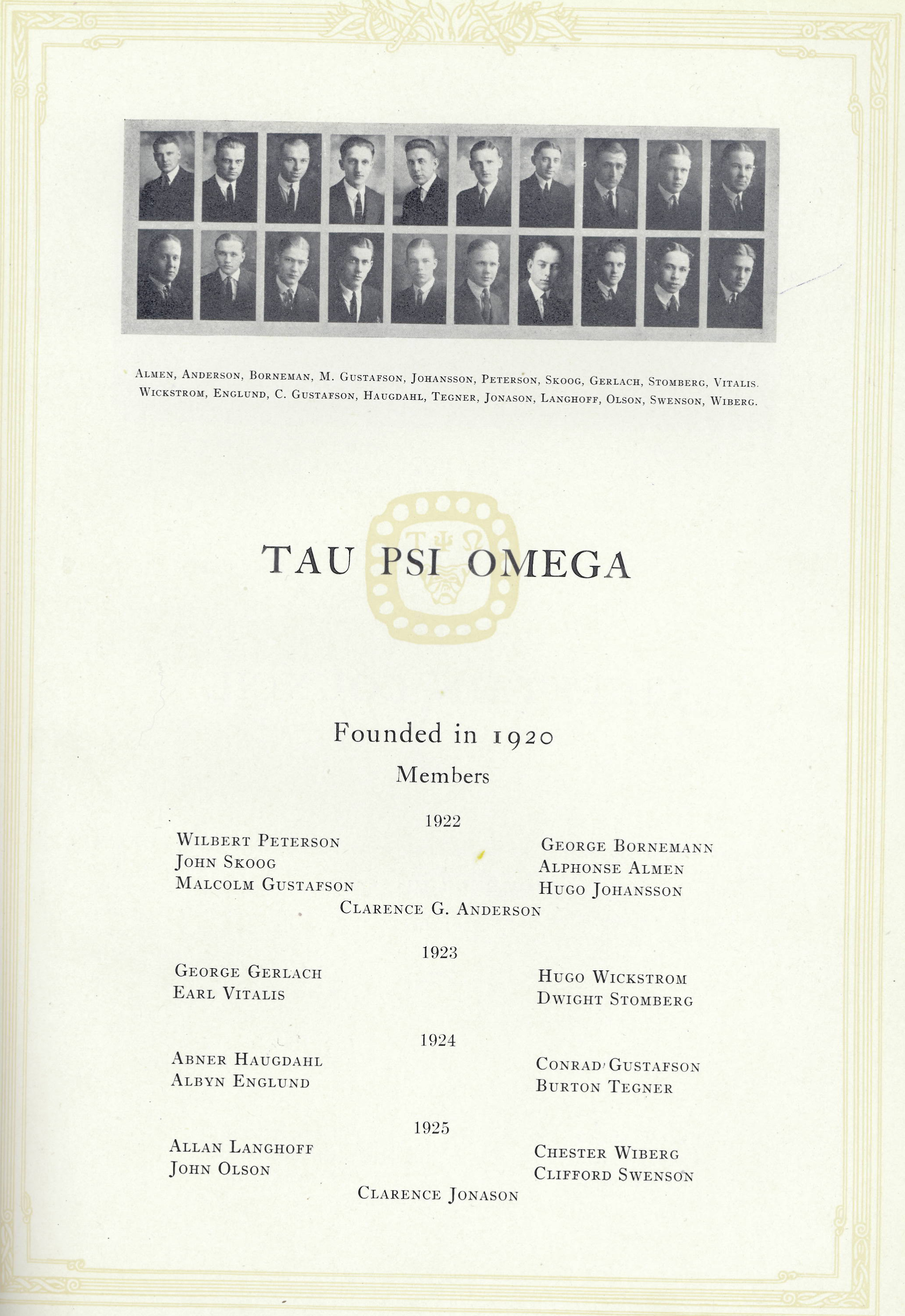 Reds yearbook page from Gustavian 1922.